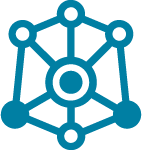 Equity, Diversity & Inclusion
in Academic Divisions
The VPRI recognizes the work of academic divisions and departments to support the University's ongoing commitment to equity, diversity, inclusion and excellence. This page will highlight EDI initiatives from across the tri-campus community. 
Featured stories and other EDI divisional initiatives
The Faculty of Applied Science & Engineering's EDI web page highlights the numerous resources, reports and initiatives that support its commitment to diversity, inclusion and professionalism.
read more
Let us know about your division or department's EDI initiatives!