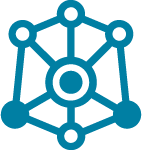 Equity, Diversity & Inclusion
in Academic Divisions
The VPRI recognizes the work of academic divisions and departments to support the University's ongoing commitment to equity, diversity, inclusion and excellence. This page will highlight EDI initiatives from across the tri-campus community. 
Featured stories and other EDI divisional initiatives
UTM has established this grant program to address historic and contemporary effects of racism and racial disparities in all aspects of society. This program is designed to support Black, Indigenous, and/or racialized researchers regardless of research area, or any faculty member whose research addresses racism, social justice, and/or decolonization.
read more
Let us know about your division or department's EDI initiatives!