Why is equity, diversity and inclusion (EDI) important in research and innovation?
The University of Toronto is committed to inclusion and excellence in the pursuit of its academic mission because an equitable, diverse and inclusive environment enables all scholars to reach their full potential and contribute to original, significant and groundbreaking research across the University. Diversity strengthens the quality and impact of research by bringing together multiple ideas and perspectives.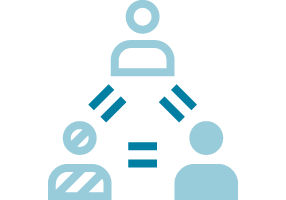 Equity
is the process of treating all people fairly. It ensures that policies, processes and decisions do not disadvantage some groups or individuals based on their identities or lived experiences. A commitment to equity acknowledges that disparities in opportunities are rooted in historical and contemporary injustices and systemic barriers.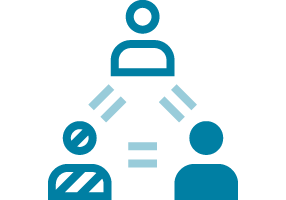 Diversity
is the demographic mix of the community. A diverse community includes a wide range of expressions and experiences, including different gender identities, ethnoracial identities, sexual orientiations, abilities and other identity factors.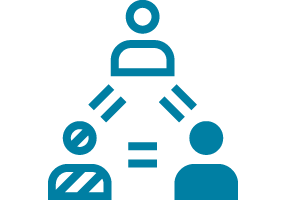 Inclusion
is the creation of an environment where everyone is treaty equitably and feels welcome and respected. Inclusion means actively fostering the conditions in which everyone can access opportunities, fully participate and maximize their creativity and contributions.
It is important to note that while an inclusive group is by definition diverse, a diverse group is not always inclusive. An inclusive university works to remove systemic barriers while respecting, valuing and celebrating difference.
Provide guidance on EDI initiatives related to research and innovation
Support the implementation of EDI best practices in research and innovation
Support compliance with EDI requirements for federally sponsored research programs

Interested in learning more about EDI in research and innovation?
May 26, 2022. 6:00 to 7:00pm.
Factor-Inwentash Faculty of Social Work
May 25, 2022. 4:00 to 6:00pm.
Dalla Lana School of Public Health
May 25, 2022. 12:00 to 1:00pm.
Dalla Lana School of Public Health
EDI – RESEARCH SPONSOR UPDATES