Why is equity, diversity and inclusion (EDI) important in research and innovation?
The University of Toronto is committed to inclusion and excellence in the pursuit of its academic mission because an equitable, diverse and inclusive environment enables all scholars to reach their full potential and contribute to original, significant and groundbreaking research across the University. Diversity strengthens the quality and impact of research by bringing together multiple ideas and perspectives.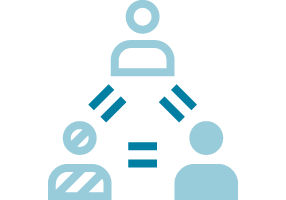 Equity
is the fair and respectful treatment of all people and involves the creation of opportunities and the reduction of disparities in opportunities and outcomes for diverse communities. It also acknowledges that these disparities are rooted in historical and contemporary injustices and disadvantages.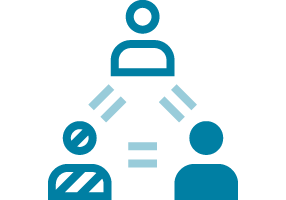 Diversity
is the demographic mix of the university community, but focuses particularly on groups who remain under-represented at U of T.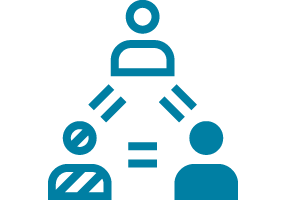 Inclusion
is the creation of an environment where everyone feels welcome and respected, focusing on groups who remain under-represented at U of T. It means actively fostering the conditions in which everyone has the opportunity to fully participate in the University and everyone's talents are valued and celebrated.
It is important to note that while an inclusive group is by definition diverse, a diverse group is not always inclusive. An inclusive university strives for equity and respects, accepts and values differences.
Provide guidance on EDI initiatives related to research and innovation
Support the implementation of EDI best practices in research and innovation
Support compliance with EDI requirements for federally sponsored research programs

Interested in learning more about EDI in research and innovation?
Factor-Inwentash Faculty of Social Work
December 2, 2021, 1:00 pm to 2:00 pm
read more