Dimensions: Equity, Diversity and Inclusion Canada
Dimensions: Equity, Diversity and Inclusion Canada is a federal program designed to advance equity, diversity and inclusion (EDI) and excellence at post-secondary institutions across the country.
Institutions are invited to endorse the Dimensions charter of principles, affirming their commitment to creating a diverse, equitable and inclusive research, learning and working environment. The University of Toronto (U of T) formally endorsed the Charter in the summer of 2019.
The Dimensions program will also publicly recognize institutions that are taking important steps to increase EDI, address systemic barriers faced by under-represented groups and foster transformational change. A small number of institutions from across Canada have been selected to submit applications to a pilot Dimensions awards program.
Although U of T is not part of this pilot cohort, we have signed on as an affiliate institution, meaning that we will be able to access resources developed for the pilot and to participate in a multi-institutional community of practice around EDI. U of T is also committed to submitting an awards application once the Dimensions program expands beyond the pilot stage. For more information about Dimensions, please visit the Dimensions website.
Keep checking back for updates on the Dimensions awards program.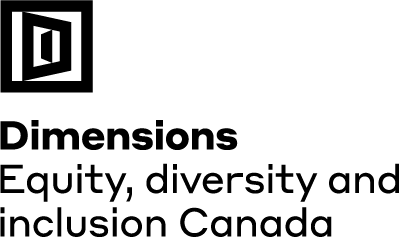 Scarborough Charter
Signatories of the Scarborough Charter commit to redressing anti-Black racism and fostering Black inclusion in universities and colleges across Canada. As a member of the Charter, the University of Toronto is committed to the implementation of strategies that uphold the charter principles of Black flourishing, inclusive excellence, mutuality, and accountability.
Learn more about the Scarborough Charter